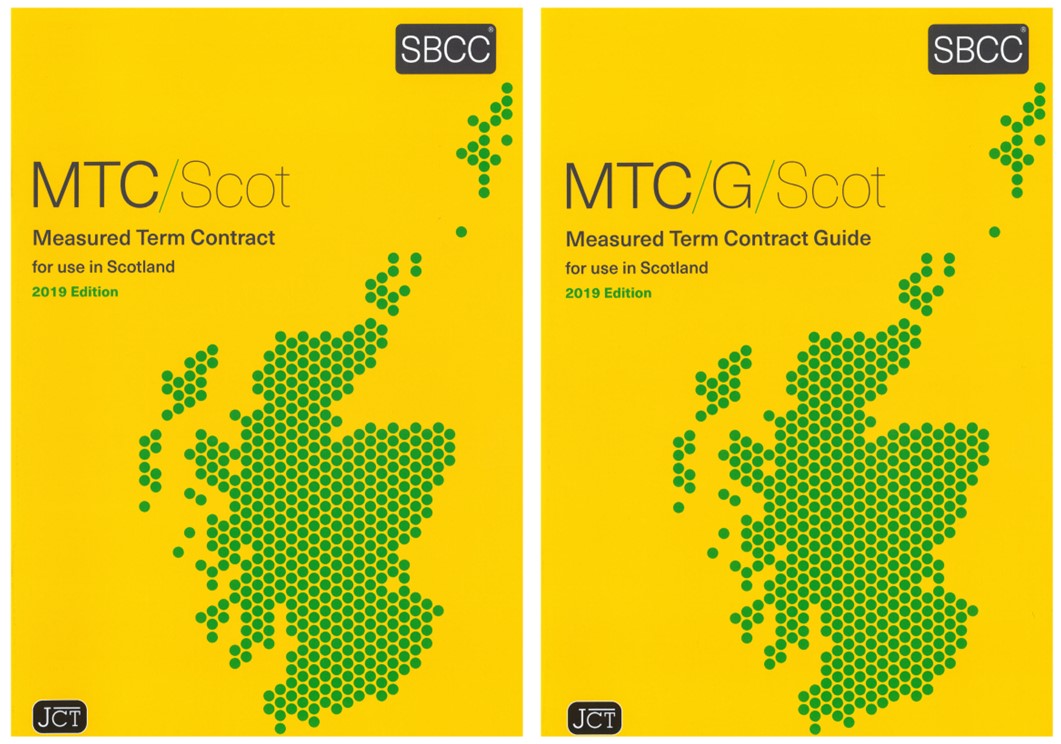 SBCC Measured Term Contract and Guide
19 January 2023
The Scottish Building Contracts Committee (SBCC) has published an updated contract and guide that are now available to purchase in print copy through the RIAS Bookshop and with other selling agents:
Measured Term Contract for use in Scotland 2019
Measured Term Contract Guide for use in Scotland 2019

The new SBCC 2019 edition of this contract and guide supersede the 2011 versions.
The SBCC produces building contracts and guides designed to meet the needs of the construction industry in Scotland. They are based on JCT contracts but compliant with Scottish law and practice.
*Please note these contracts are only currently available in print format, but will be added to SBCConline soon.